Haines P.W. (2005). Impact cratering and distal ejecta: the Australian record. Aus.Journal of Earth sciences. Vol.52, N.4/5. Aug./Oct. p.481-507
Osinski Gordon R. (2006). The geological record of meteorite impacts. 40th ESLAB First International Conference on Impact Cratering in the Solar System, 8-12 May 2006., Noordwijk,The Netherlands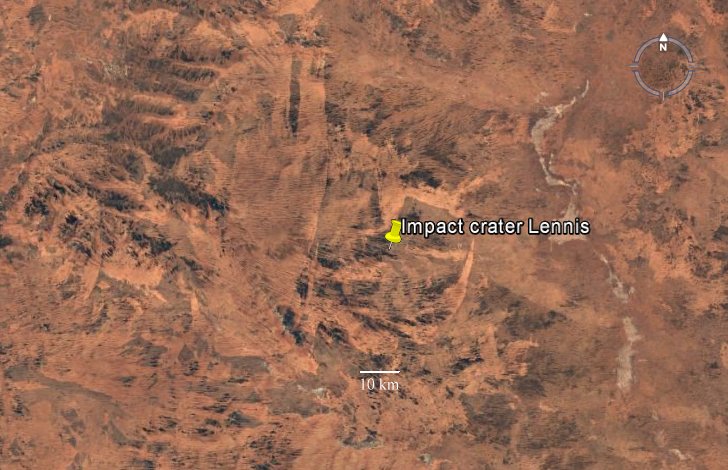 Спутниковая фотография района кратера из Google Earth.

Аномалии силы тяжести в районе кратера (получено по данным GLOBAL MARINE GRAVITY V18.1 средствами системы ENDDB).
На главную