(1968). Взрывные кратеры на Земле и планетах. , М.: Мир
Алексеев А.С. и др. (1991). Оценки частоты падения небесных тел на Землю, исследование возможности заблаговременного их обнаружения и изменения траекторий. Отчёт по НИР, АН СССР ВЦ, Новосибирск , 128 с.
O'Connell E. (1965). A catalog of meteorite craters and related features with a guide to the literature // RAND corporation.
JACQUELYN H. FREEBERG (1966). Terrestrial Impact StructuresA Bibliography // UNITED STATES GOVERNMENT PRINTING OFFICE, WASHINGTON.
Classen J (1977). Catalogue of 230 certain, probable and doubtful impact structures // Meteoritics, Vol.12, p. 61-78.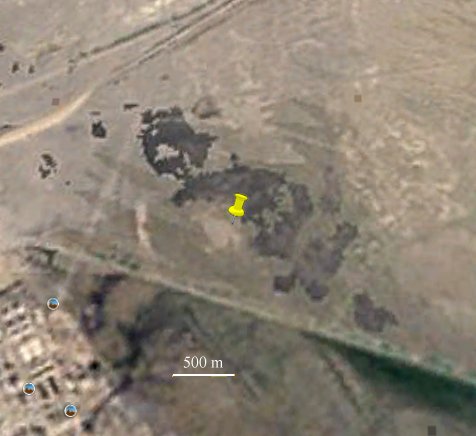 Спутниковая фотография кратера 1985г из Google Earth.





На главную