Spicar E. (2007). Several recently discovered supposed astroblemes in Dalecarlia, Sweden.
Monika Kumlehn de Mamani & Ingrid Grambow IMPAKTNAMEN: Namen der [Meteorite; Impakte/Krater; Boliden/Fireballs; Tektite] im Sonnensystem.(2010)

Физическая карта Google.

Map of the region. Note the 10 rings south of Lake Siljan as sites of possible astroblemes. Grid size 25x25 km (Spicar E., 2007).
Impaktnamen:

Oresjon
Lake Ljugaren (Ljungaren)
Leksand
Siljansnas
Vadsjo-Israelsjo
Lake Stora Flaten
Lake Flosjon
Lake Langsjo
Fjarden
Hummelsjo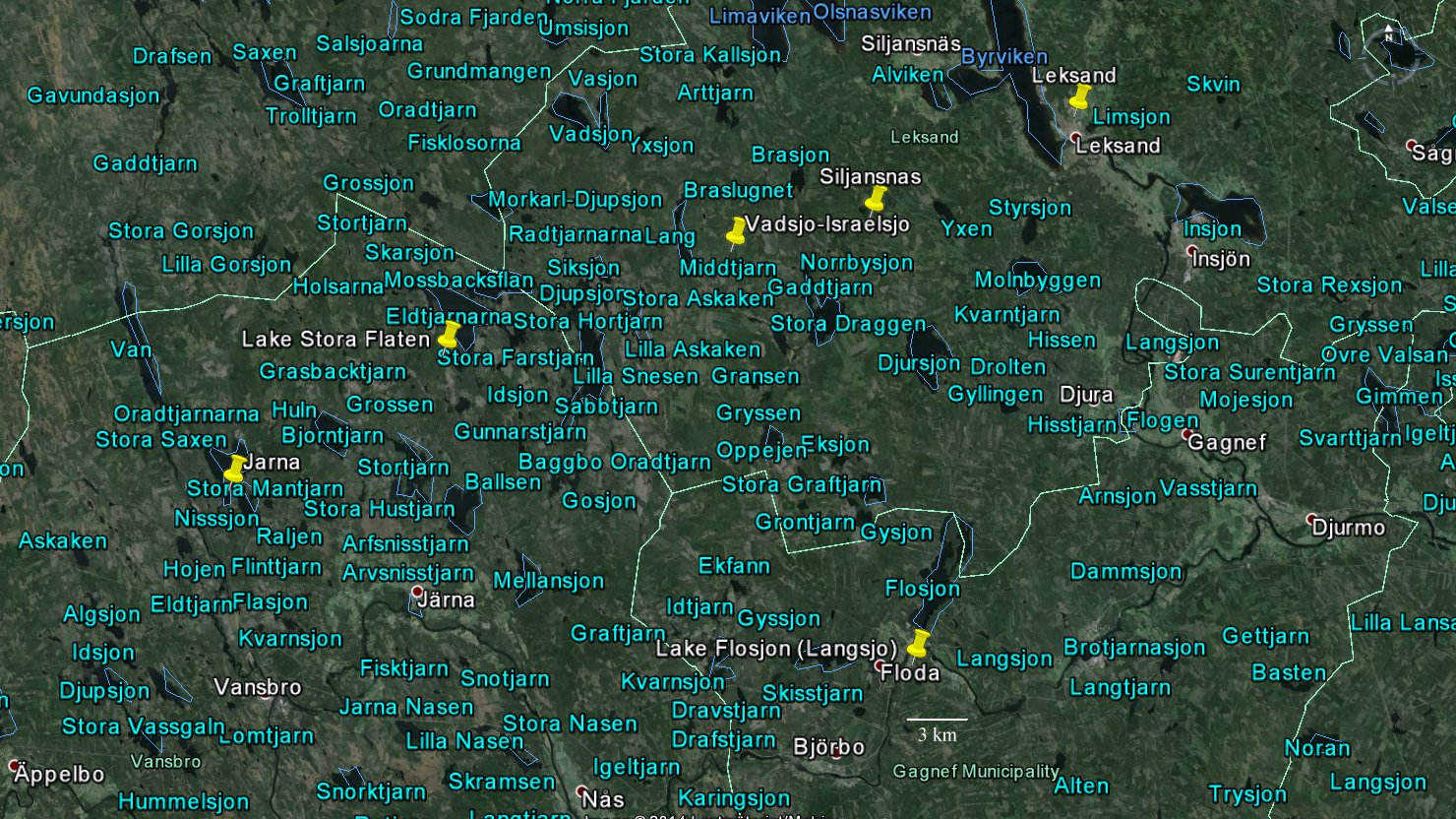 Спутниковая фотография кратеров из Google Earth.
На главную