Silvia P.J. (2017). The Civilization-Ending 3.7KyrBP Event: Arachaeological Data, Sample Analyses, and Bibliocal Implications // Meteoritics and Plan. Sci. 52
Bower,B. (2018). An exploding meteor may have wiped out ancient Dead Sea communities // ScienceNews.
Monika Kumlehn de Mamani & Ingrid Grambow IMPAKTNAMEN: Namen der [Meteorite; Impakte/Krater; Boliden/Fireballs; Tektite] im Sonnensystem.(2018)
Low-altitude meteor explosion.
Взрыв в 10 мегатонн над северо-восточным углом Мертвого моря в библейские времена.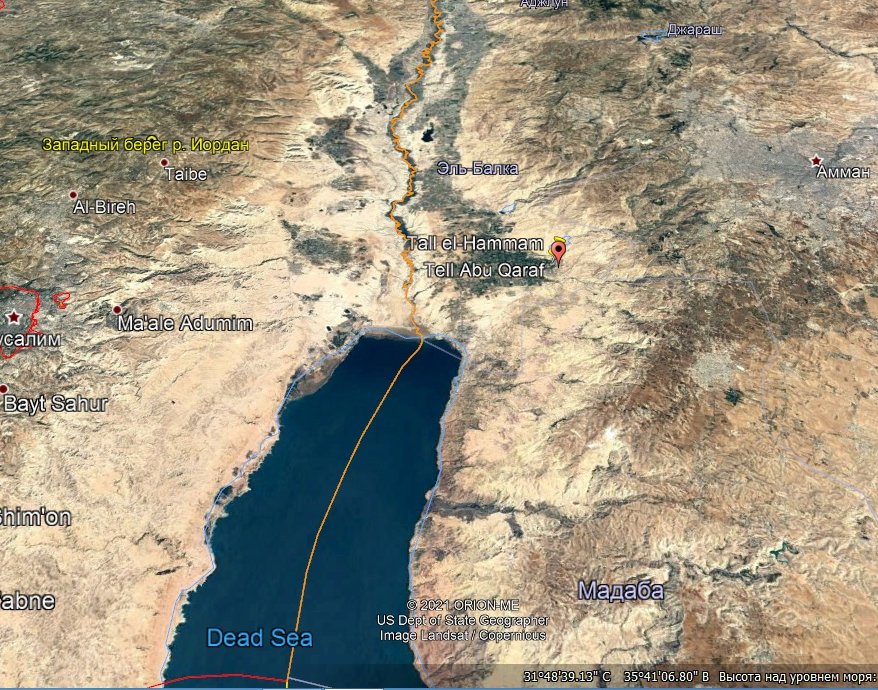 Спутниковая фотография кратера из Google Earth.





На главную