Chabou M.Ch. (2016). AN UPDATED INVENTORY OF METEORITE IMPACT STRUCTURES IN THE ARAB WORLD // Conference: First ArabGU International Conference (AIC-1) - February 17-18, 2016.At: FSTGAT-USTHB, Algiers, ALGERIA.
Monika Kumlehn de Mamani & Ingrid Grambow IMPAKTNAMEN: Namen der [Meteorite; Impakte/Krater; Boliden/Fireballs; Tektite] im Sonnensystem.(2016) со ссылкой на:
Safadi F. (2012). Atarib Crater. Personal communcation

Спутниковая фотография кратера из Google Earth.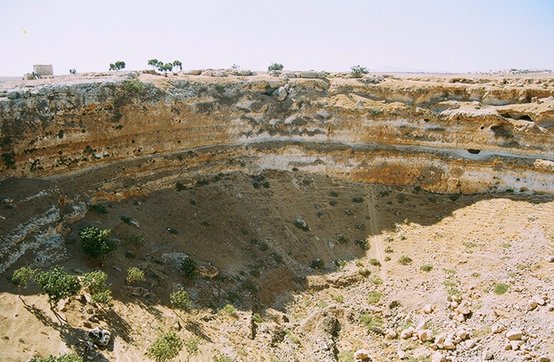 (Safadi F., 2012).
На главную