Simms M.J. (2003). Uniquely extensive seismite from the latest Triassic of the United Kingdom: Evidence for bolide impact? // Geology. - 31; 557-560.
Monika Kumlehn de Mamani & Ingrid Grambow IMPAKTNAMEN: Namen der [Meteorite; Impakte/Krater; Boliden/Fireballs; Tektite] im Sonnensystem.(2010)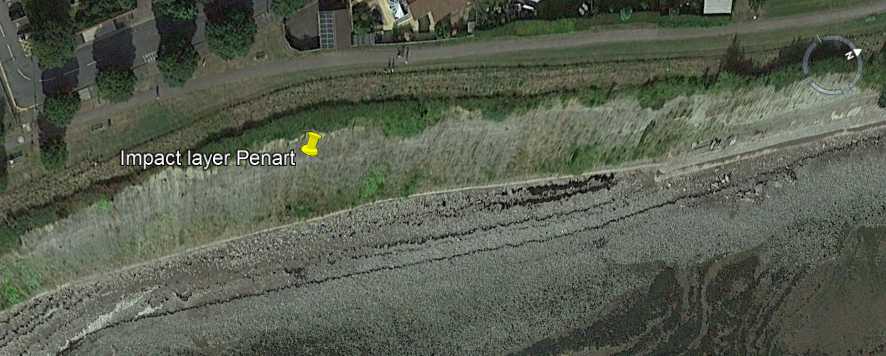 Спутниковая фотография района проявлений из Google Earth.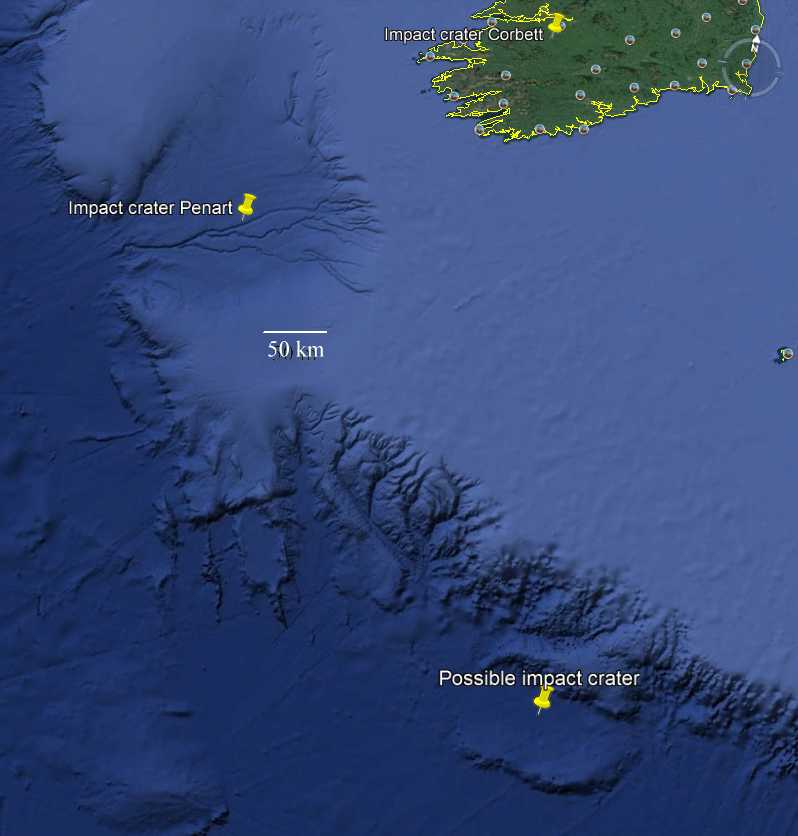 Спутниковая фотография места возможного падения болида (~600 км к западу от центра Британии) из Google Earth.
На главную