Фельдман В.И., Глазовская Л.И. (2018). Импактитогенез: учебное пособие. - М.: КДУ, - 151 с.
S. Master, P. Dumont and H. Ladmirant (2001). 64th Annual Meteoritical Society Meeting.
AGE CONSTRAINTS ON THE LUIZI STRUCTURE, A POSSIBLE NEW IMPACT STRUCTURE ON THE KUNDELUNGU PLATEAU, KATANGA PROVINCE, DEMOCRATIC REPUBLIC OF CONGO;
Wayne BURN. (2015). POLYGONAL CRATER FORMATION BY ELECTRICAL DISCHARGES // New Concepts in Global Tectonics Journal, V. 3, No. 2, June 2015.
See for satellite image and maps. cm.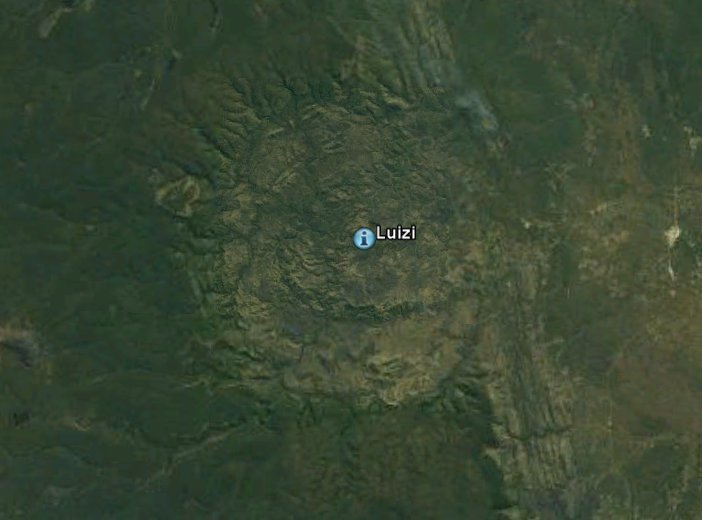 Спутниковая фотография кратера из Google Earth.
Тезисы статей:
The three kimberlite pipes was found within the Luizi impact crater in the Democratic Republic of Congo (Ferriere et al 2014), where shatter cones have been found over the inner 6 km of the crater.
(Wayne BURN, 2015).
На главную